Under the magnifying glass
13 November 2018 - 30 June 2019
In the Middle Ages, the choice of materials and the techniques used to work them was never left up to chance. They are inextricably linked with the message and effect of the works of art. It is interesting to find out the answers not only to questions pertaining to their religious significance or aesthetic form, but also to questions about their materials or the techniques used in creating them: How were the works of art made and using which materials? What did they look like originally? For which purpose and location were they created and what happened to them over the course of the centuries? A glance on and beneath their surface yields important clues. To this end, they are literally placed "under the magnifying glass" and also examined using state-of-the-art scientific methods.
The exhibition takes visitors along on an exciting hunt for clues based on the museum's exhibits. Twelve stations have been set up at which visitors can learn about the different approaches used in research into materiality.
The catalogue (in German) is available at the museum shop for 14.80 € and can also be ordered online by e-mail at k.krebs@msshop33.de.
Guided Tours
Free public tours
Tours are included in the admission fee, registration is not required.
More information on tours and upcoming events can be found on the "In dialogue" menu.
Curators tours (in German)
on the following Thursdays, at 5:30 p.m.:
13.12.2018, 24.01., 14.03., 09.05.2019
Abends im Museum (in German)
jeweils Do (KölnTag), 18 Uhr:
06.12.2018, 04.04.2019
Seniors club
Thu, 17.01.2019, 3 p.m.
Family tours (in German)
on the following Thursdays, at 11 a.m.:
06.01., 03.02., 07.04., 05.05., 02.06.2019
Children tour (in German)
Sun, 14.04.2019, 11 a.m.:
"Museumsdetektive lüften Geheimnisse", Führung für Kinder ab 8 Jahren
Group tours
Tours can be booked by
calling the museum hotline at + 49 (0)221-221-26504 or
via e-mail at service.museumsdienst@stadt-koeln.de.

All groups, including those with their own tour guides, are required to register in advance with the Museum Service.
Accompanying Programme (in German)
Kinderprogramm
Sa, 15.12.2018 und 16.02.2019, jeweils 14-16 Uhr:
Basteln und Punzieren, Kurs für Kinder ab 8 Jahren,
Kosten 11,- €
begrenzte Teilnehmerzahl, Anmeldung unter www.museen.koeln oder unter 0221/221-24077
Abendvortrag
Mo, 03.12.2019, 18 Uhr:
Katharina Liebetrau, Restauratorin (conservator), LVR-LandesMuseum Bonn: "Eine Pietà aus Carta Pestà", im Rahmen der Ringvorlesung des Instituts für Restaurierungs- und Konservierungswissenschaften der TH Köln
VHS-Forum im Museum
Eintritt frei
Ein Blick in die Restaurierungswerkstatt
geführter Besuch
jeweils donnerstags, 15 Uhr:
29.11.2018, 11.04., 09.05., 13.06.2019
Anmeldung unter 0221/221-22310, max. 20 Personen
Museumseintritt
Ein Blick über die Schulter
Studentinnen der Restaurierungs- und Konservierungswissenschaften der TH Köln stellen aktuelle Projekte vor.
jeweils donnerstags, an den folgenden KölnTagen, 14.30-17 Uhr:
06.12.2018, 07.02., 04.04., 06.06.2019
Kölner Museumsfest
So, 19.05.2019, 10-18 Uhr
Führungen und Angebote rund um das Ausstellungsthema
Eintritt frei
Admission
Eintritt
6 €, concession 3.50 € (incl. collection)
Group rate (from 10 persons) 3.50 € (incl. collection)
Free admission for children/school students
In cooperation with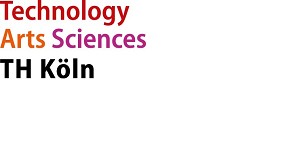 Supported by